3 Reasons why Atira's Taco Tuesdays are the best
News
For some Tuesday means, 'second Monday' or 'three more days until the weekend'. But for us, Tuesday is the perfect excuse to stuff our faces with delicious, homemade tacos!
We can't imagine a Tuesday without tacos so we gave this Atira event a permanent home on our monthly event calendars. 
This ever-popular Atira event starts off with our wonderful Student Experience Assistants cooking up a storm in the communal kitchen (or as we like to call it, Family Kitchen).
Spices and savory aromas waft through the building, calling down hungry residents to join in on the Mexican Fiesta. If you're not convinced, here's 3 more reasons why we love Taco Tuesdays.
Let's taco bout it! (sorry, we had too)
1. Tacos are social foods sent by the Fiesta Gods! 🌮🎉
Atira's Taco Tuesdays not only serve up scrumptious fresh tacos, it also brings people together! Tacos are specifically made to be shared with friends. It's a scientific fact (Don't fact check that though).
Each and every week, our family kitchen turns into a Mexican Fiesta! Lots of Residents come down to enjoy a taco or two (or three… more like four) with their friends and lively music.
It's a great way to come together with fellow Atirians, meet new people from all over the world, and unwind after a long hard Tuesday at uni.
Check out these cool kids from last week's Taco Tuesday!
2. You don't have to cook (or order) dinner
Forget KFC Cheap Tuesdays, UberEats or take outs. With Atira's Taco Tuesdays, there's no clean ups, no hassle, no worries!
You don't have to go far for a cheap and tasty meal. Simply go downstairs to the family kitchen and your dinners are sorted every Tuesday.
And because its DIY, you can tell your mum you 'technically' made yourself dinner. She'll be so proud!
3. Customisable Tacos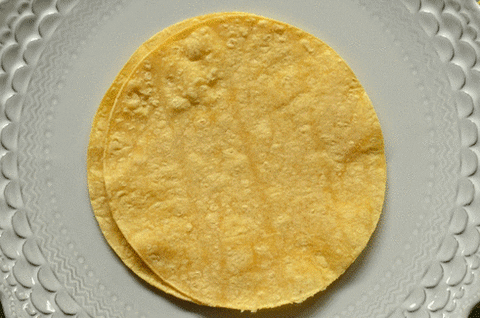 We are a fair believer that tacos should be at the top of the food pyramid. Yes, even before pizza– sorry Joey Tribbiani.
You can literally put anything you want with an array of delicious toppings available– salsas, onion, cheese, and an extra dollop of guacamole for no extra cost 🥑 (literally living the dream!)
And if meat is nacho cup of tea, we've got veggie options available too!
Can't choose between soft shell or hard shell tacos? As the very wise girl from the Old El Paso commercial once said, "por que no los dos?" 
You'll find our legendary Taco Tuesdays hosted across Atira's Queensland tres amigos- Atira Merivale St, Atira Glen Road, and Atira Regent St. (Don't worry Atira Waymouth Street, we still love you!)
Wanna keep up to date with what the cool kids are up to? Stay tuned for more of our amazing resident events by following us on social media.